The Student Environmental Resource Center at UC Berkeley cultivates a collaborative space to strengthen the collective effectiveness of the sustainability community, and provides resources for students to actualize their visions of a more equitable, socially just, and resilient future.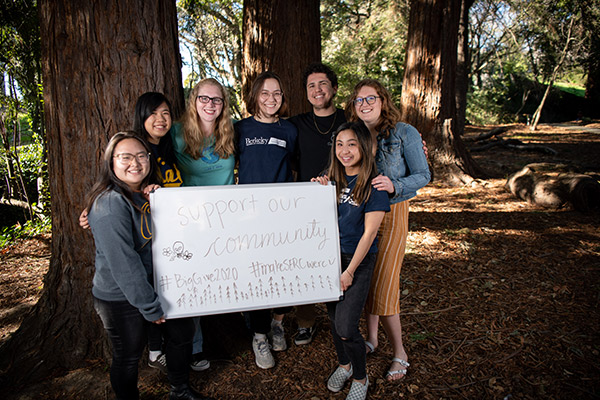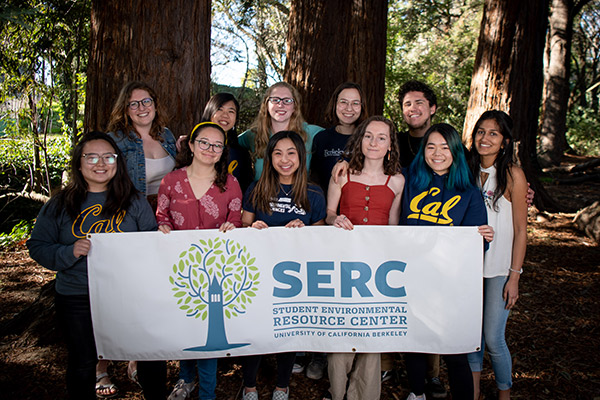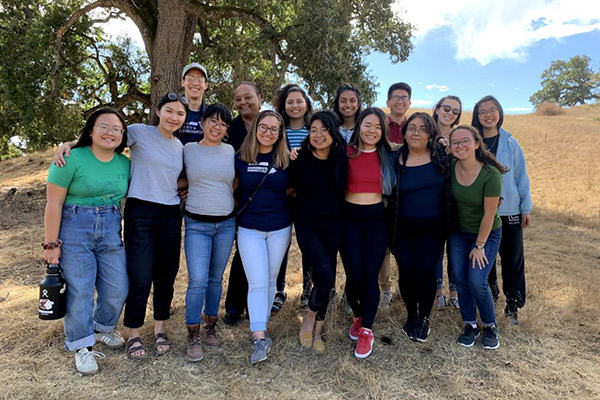 INTERESTED IN THE ENVIRONMENTAL COMMUNITY AT UC BERKELEY?
JOIN SERC MEMBERSHIP TEAMS TODAY!
Are you passionate about the environment and sustainability? Interested in getting involved in a tight-knit community at Cal?
Join SERC through our membership program and work on projects ranging from environmental justice education to zero waste advocacy with a team of passionate, like-minded individuals!
Below is a searchable, filterable list of undergraduate and graduate classes offered at UC Berkeley that center sustainability or include sustainability content. Here is a short tutorial on how to navigate these resources.
Please help us keep this database current by submitting sustainability-related courses you have taken since 2018 that are not included yet! This list contains courses from the 2017-18 school year, so if you find a course you like, be sure to look it up on classes.berkeley.edu  to see if it is still offered.
The course list is linked to the list of course reviews, so you can filter by average overall rating here. If you want to look through the individual reviews for certain classes, scroll down to the reviews table.
Practicing the values of sustainability, SERC strives to:
Provide institutional memory and leadership transition support for student orgs, projects, and initiatives.
Provide advising, financial, and leadership development resources to students.
Offer educational programming and skills-based trainings.
Communicate student-focused resources and opportunities.
Engage students in applied and active education.
Cultivate space for civil discourse and the expression of diverse opinions.
Create a collaborative working space.
Build community centered on visions of a more equitable, socially just, and resilient future.